The very essence of Charlie Groppetti's style is nature-inspired designs
"Cut from the Landscape" featuring his own farm-grown flowers mixed with
commercially grown materials to create his unique botanicals.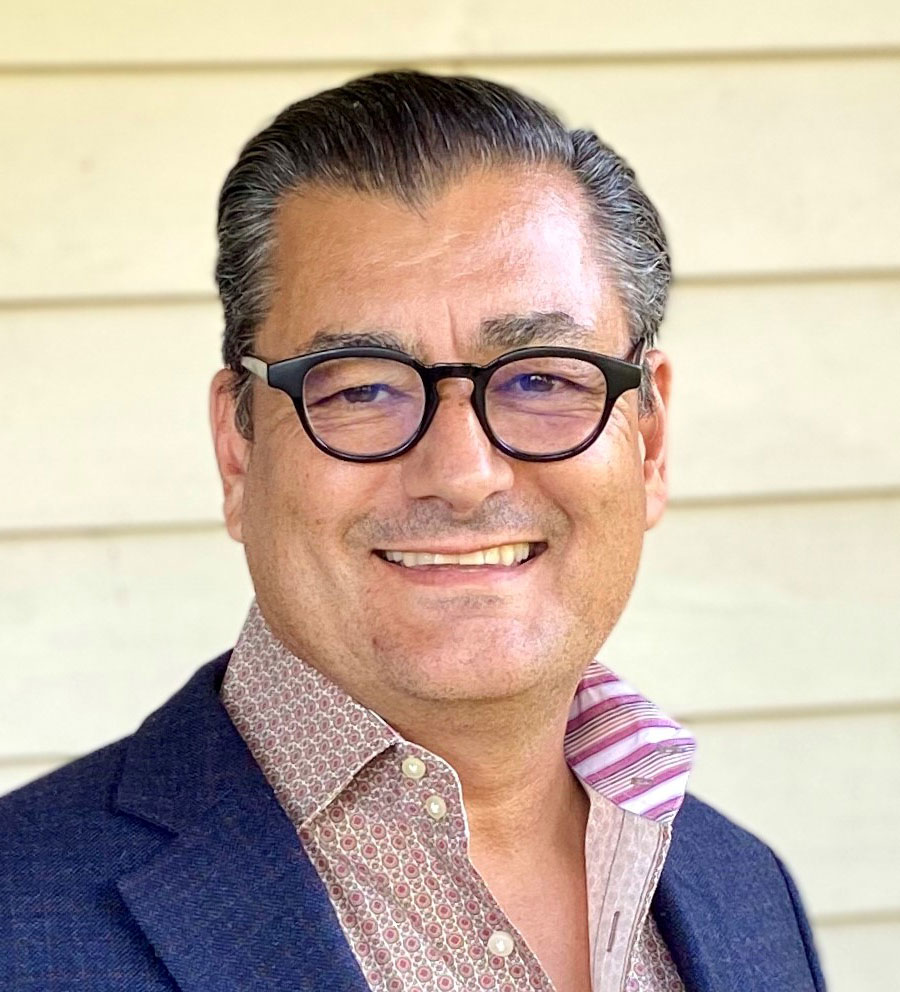 Having years of experience in the floral industry and a member of AIFD, Charlie owned a flower shop in California for nearly twenty years often incorporating the agricultural bounty that surrounded him.
Now settled on his farm in Vilonia, Arkansas, he finds a source of inspiration reflected in each moment of the day. Through his visionary development of a home and garden lifestyle brand, his inspired home furnishings and accessories may be found today in the Porch View Home showrooms in the Atlanta, Dallas and Las Vegas markets.
The American Institute of Floral Designers awarded Charlie Groppetti AIFD the prestigious Award of Design Influence during the 2022  "Roots" AIFD Symposium.
 
The AIFD Foundation is pleased to sponsor, what we know will be, an incredible understanding of florals at their very roots and the growth of not only blossoms but his incredible understanding of today's marketplace.
We Invite You to Experience the Development of the Program that will Unfold
during the Opening Presentation when Together we GROW in Chicago!

Part 8... Harvest
Part 7... Weather
Part 6... Growing
Part 5... Gathering
Part 4... Planting



Part 3... Preparing
Part 2... Pruning
Part 1... Seedlings
---
 Flower Farmer will be presented Main Stage during the 2023 AIFD® Symposium.
Monday, July 3, 2023
9:00 a.m. - 10:00 a.m.
Chicago Hilton
Chicago
---
About Charlie's Achievements
There is no designer, in recent years, that has influenced a style of design as well known as the signature of Charlie Groppetti AIFD.
The Early Years
The designer that influenced what has become a well recognized brand graduated from California Polytechnic State University, San Luis Obispo, with a degree in Ornamental Horticulture and Landscape Design in 1984. Shortly after graduating, he opened Kerman Floral in Kerman, California. The early years of his career were spent in this flower shop, of which he owned for nearly 20 years.
AIFD Inspiration and the Influence of Michi Burrell AIFD
After attending a mini symposium at the Biltmore Hotel in Los Angeles, California, Charlie was inspired to become an AIFD member by 1987. His path led him through twelve years in product development with mentor Michi Burrell AIFD producing countless products and contributing to the success of numerous companies.



The Introduction of a Style
The inspired style that would lead to great success was introduced when interiors were contemporary, bright, bold and sleek. The collection brought forward aged finishes, muted colors, texture & a reintroduction of nostalgic items incorporated in a product mix that appeared authentic, timeworn and collected throughout a lifetime.

This came to be, not through predictions and studies and collaborative efforts, but instead quite simply through years of spontaneous trips, in an old flower shop van, resulting in an impressive collection that blends charming American primitive and rural European antiques.

These journeys always began with some recollection or rumor of a great little shop in some quiet corner of the countryside to rediscover country roots and take time to return to the homesteading days of generations before.
Today
Perhaps once in a lifetime, the early development of what the design world will embrace as a new interior style, may be witnessed. This home and garden lifestyle brand may be found today, for purchase, in the Porch View Home showrooms in Atlanta, Dallas and Las Vegas markets.