The forward thinking view to floral trends,
with current infusion examples of fashion,
interior design and floral styles,
is presented by J. Keith White AIFD.
Click to play the video below:
About American Floral Trends®
Premiered at AIFD Symposium 2022, the new American Floral Trends® have been identified with an AIFD Foundation Research & Development Grant and collaboration from leading North American educators, designers, and consultants. The report is guided by nationally recognized floral trend experts: J. Keith White AIFD - Creative Director, Gretchen Sell, Kelly Mace, Sarah Bagle, Donna Stevens, Laura Dowling, Hitomi Gilliam AIFD, Charlie Groppetti AIFD and John Regan PhD.
As the nation's leading designers, floral educators, product developers and influencers shift in real time to prepare for what's next in floral design and consumer preferences, the power of flowers remains strong across key performance indicators. It also underscores the value our industry places on expert-based trend reporting as a guidepost for creating what's next in floral design. With this in mind, anticipating and predicting emerging floral design trends for North America has perhaps never before been more challenging or creatively exciting.
About J. Keith White AIFD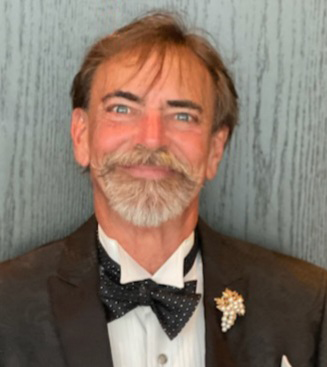 J. Keith White AIFD is known for his floral vision and extraordinary designs. No stranger to the news media, Keith's programs and projects have been covered by broadcast, Internet and print journalism for more than three decades. Sponsored by FTD, his masterful designs for the official vehicles in the annual Rose Parade® have been viewed by millions during the past sixteen years. Keith's published credits include Wedding Winning Bouquet Combinations, which was produced with Florists' Review and the California Cut Flower Commission (CCFC), the FTD sponsored Design Portfolio for 2013, 2014 and 2015 and Creative Director of the American Floral Trends 2016-2023. He is also an Associate Instructor at the Houston School of Flowers, where sessions include the AIFD Floral Designer Certification class, Advanced Floral Design classes and Special Event/Wedding classes.
Keith's talents as a designer, educator and merchandiser for the annual FTD Makeover Magic contest and Winward Silks showrooms are recognized throughout the floral industry. Keith represented the United States in the Interflora World Cup at the World Expo 2010 in Shanghai, China, and served as a Jury member for the Interflora World Cup in Melbourne, Australia in 2004. As an AIFD Certified Floral Evaluator/Judge, he has judged numerous regional and national floral competitions including FTD America's Cup in 2018, as well as serving as a Rose Parade Float Judge for the 2022 Rose Parade. Since his induction into the American Institute of Floral Designers in 1996, Keith has presented five main stage programs at various AIFD Symposia, with a new American Floral Trends program that premiered at the 2022 AIFD Symposium.
While he is known for his flair, showmanship and professionalism, his programs also present meaningful educational content. Through his numerous roles, Keith has helped to redefine floristry as a service of creative luxury merchandise in a global marketplace.
---
American Floral Trends® Report
This report offers forward-thinking insights and application recommendations from the industry's most highly trusted arbiters of trend reporting. Their collective approach includes, but is not limited to, parallel trend analyses across related industries that is combined with North American grower surveys and interviews. Once key indicators of "what's trending" are established, they curate their findings with color palettes, key florals and design elements into distinct narratives leading the way for future collaborations and transactions between florist and consumer.