Former AIFD President and AIFD Foundation CEO Eddie Payne AIFD continues to contribute a Lifetime of Leadership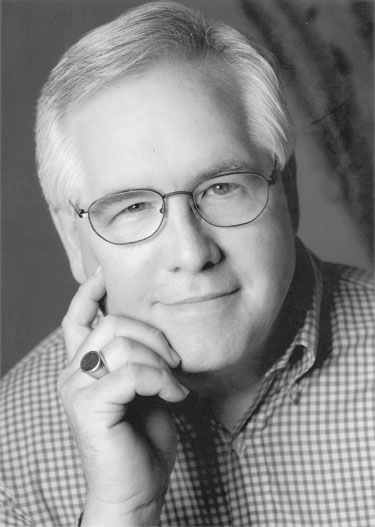 Eddie Payne AIFD
The AIFD Foundation is fortunate to experience, still today, the leadership of former CEO and Trustee Eddie Payne AIFD.  So often we find that when one has achieved a certain level of accomplishment, they choose to step back. Though that position is easily understood, it is quite rewarding when one continues to step forward and we can gleam from their experience. This kind of lifetime of leadership is certainly witnessed in all that Eddie Payne AIFD has contributed and continues to contribute to AIFD and the AIFD Foundation.
A native Floridian and except for a four year stint in California working for Teleflora and the event industry, Eddie Payne AIFD has worked in retail floral for over thirty five years. This level of experience, both in design and business, speaks volumes as to what he is able to bring to the table.
 
Inducted into AIFD in 1982, he enjoyed serving on both AIFD Regional and  National Boards. Over the years, his leadership has included chairing the prestigious and most important AIFD Membership Committee. Chairing the Ethical Standards Committee advanced policies and procedures in this most important area. Elected to AIFD National Board led to extensive representation in a number of offices preparing him for a most important role. He was honored to be elected President of AIFD in 2005. He was bestowed AIFD's highest honor, the Award of Distinguished Service to AIFD, and named a "Fellow" of the  Institute in 2011. Today, he continues to serve on a new committee, Ethical Standards, Bylaws, Nominations and Elections, which combines several functions of the Institute under one umbrella.
 
Eddie enjoyed serving the AIFD Foundation as CEO. He has served as a Trustee for several years and continues to do so as a member of the Executive Board and Chair of the Grant and Scholarship Committee. This committee's program of work has expanded under his leadership. Numerous opportunities have been added enabling the AIFD Foundation to increase their offerings.
 
Over the years, Eddie had the pleasure of working, as a guest designer, with Fiesta Parade Floats, the Academy Awards and Presidential Inaugurations. His keen awareness of style opened the door to product development for several  companies in China and Hong Kong. In retirement, he continues to work for several retail flower shops and a major Event Design Company in Tampa. 
 
"The time that individuals find to volunteer and bring forward their life's skills, to make a difference for the greater good, brings great fortune to this industry. Each AIFD Foundation Trustee and Chapter Representative brings to the table a strength and when these strengths are joined together unlimited  possibilities result. We stand together with mutual respect, an understanding of purpose and a fierce determination to provide education for enhanced floral design opportunities. I am grateful for each who serves on the AIFD Foundation Board of Trustees. I am especially grateful for Eddie Payne AIFD. His wealth of  information, good judgment, ability to think through a multi level task and see clearly the steps to be done are invaluable. He continues to contribute a Lifetime of Leadership to this industry."   — AIFD Foundation CEO Lynn Lary McLean AIFD