AIFD® Symposium Coordinator Chris Norwood AIFD will share "This & That" during these months leading up to the date when we join him in Chicago to GROW!

Click image below to watch Part Four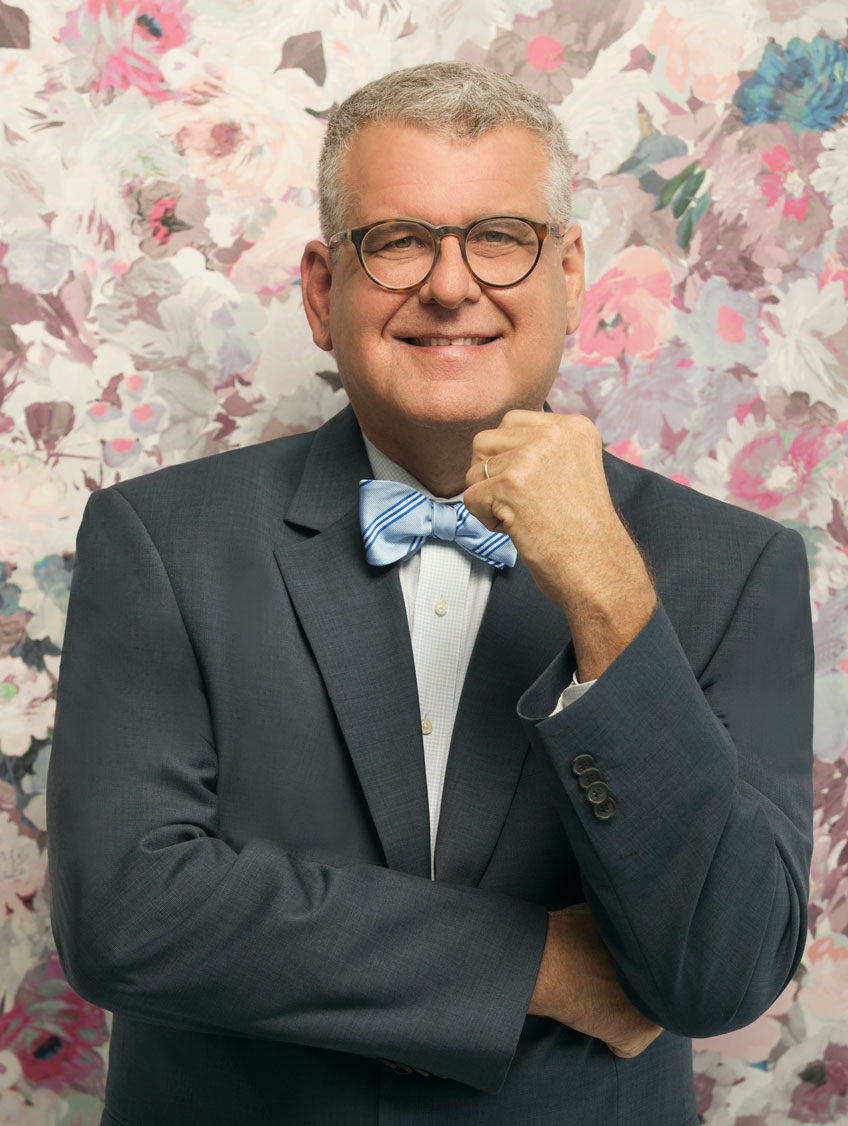 Chris Norwood AAF AIFD PFCI is Vice President of Floral Operations at Tipton & Hurst, Inc., Arkansas' largest and oldest florist. He has been an active member of the American Institute of Floral Designers (AIFD) on national and regional levels. He has served as AIFD® President, as well as a former CEO of the AIFD Foundation. He is currently serving as an AIFD Foundation Trustee and is the 2023 AIFD® Symposium Coordinator.
Recognized for his extraordinary service to the Institute, Chris was named an AIFD® Fellow in 2012 and recently received the AIFD® Award of Distinguished Service to the Floral Industry during the 2022 AIFD® Symposium. He received the American Academy of Floriculture (AAF) designation from the Society of American Florists (SAF) for service devoted to the floral industry and his community. He currently serves as a Board Member on the SAF Retail Council. Most recently, Chris led the Arkansas Florist Association as President.
Presenting on numerous occasions, during floral conventions and events nationwide, he loves to share his knowledge of bridal, events, trends, techniques and marketing. The Professional Floral Communicators International (PFCI) acknowledged his success with membership in PFCI. His work has been featured in Flowers & Florists' Review, Southern Accents and Veranda. He is featured weekly, on KATV Good Morning Arkansas, where he shares his talent with the community. He was recently recognized as the "Best Event Planner" by Soiree and Inviting Arkansas magazines.
Active in Little Rock community affairs, Chris works with the Arkansas Cancer Research Center, the American Heart Association, Women and Children First, Women of Inspiration for Children's Advocacy Centers of Arkansas, Alzheimer's Arkansas and the Arkansas Symphony Orchestra. He received the Corporate Service Award from the American Heart Association in 2020. He often speaks at a variety of Garden Club functions and assists with numerous fundraisers.
Chris often comments about how fortunate he is to be able to do something he loves and find success. He credits this success to having such a supportive group of people surrounding him, including the staff at Tipton & Hurst, Inc. and most importantly his loving family. He and his wife, Renee, are extremely proud of their daughter Sydney and her husband Lance and their son, Andrew and his wife Ashley. His whole world stops with his beautiful grandchildren, Henry, Brooklyn, twin boys Landon & Jaxson, and Oliver.
Click Below to Watch the Part Three:
Click Below to Watch the Part Two:
Click Below to Watch the Part One:
 
It should be no surprise that "Revive, Renew and Restore" are the encouraged outcome for each of us to undergo as we GROW during the 2023 AIFD® Symposium. With the experience level at hand and the encouragement of success in others, Chris Norwood AIFD brings an extension of his lifelong accomplishments to ensure success in Chicago!