Ambassador Beth O'Reilly AIFD is in Full Bloom on HBO Max's hit Series !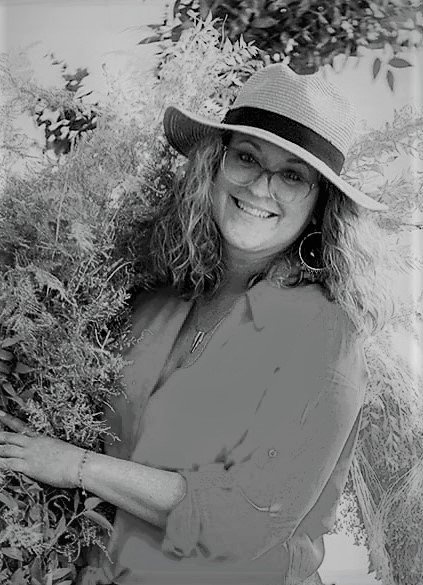 Beth O'Reilly AIFD
Beth O'Reilly AIFD is a multifaceted floral industry expert with experience in product development, social media marketing, floral design education, wholesale logistics & distribution, sourcing, sales management, as well as luxury event production and design. 

With a Bachelor of Fine Arts in Fine Art Sculpture, Beth's greatest passion is to create three-dimensional installations using flowers as her medium. She recently was commissioned by The San Diego Museum of Art to create a two-story installation for Art Alive 2021. Her work beckons the viewer to connect to the natural world while calling the viewer to experience flowers in a way they never imagined. 

Her background in the floral industry provides a unique, all-encompassing perspective which allows her to draw knowledge across multi-channel platforms, delivering high quality work, fresh ideas, and next level objectives. 

In 2007, she was Certified as a Texas Master Florist (TMF) and an accredited member of The American Institute of Floral Designers (AIFD).  She has served on industry boards and elected to leadership as South Central Regional Chapter President in 2010 and a former Wholesale Director for Allied Florists of Houston. 

She has presented numerous hands on workshops and floral education seminars throughout the United States and Canada with a well known reputation for excellence in design techniques and trends. She has a passion for the art of floristry and is committed to the highest quality and standards as well as the advancement of floral design around the world. 
 
Named Texas Designer of the Year in 2006 and Mayesh Design Star in 2015, Beth went on to most recently compete in the HBO Max Hit series Full Bloom! Her skill carried her forward, placing her to lead group challenges along the way. If you have not tuned into the series, it is available to stream at HBO Max. 
 
She recently shared that Full Bloom was life changing. The experience prompted her to reevaluate a business idea that she had long abandoned. Since the show, Beth has launched a new company. "Flower the Moment with Beth O'Reilly"  offers a wealth of services and products for floral designers and floral enthusiasts. Visit bethoreilly.net to view the many offerings. 
 
"The AIFD Foundation Board of Trustees appreciates Beth O'Reilly AIFD accepting the role of AIFD Foundation Ambassador and congratulates her on her success with "Full Bloom." Beth's genuine spirit, her love of flowers and passionate interest in our industry shines through in all that she does. We look to what's next for her with great anticipation!"   — AIFD Foundation CEO Lynn Lary McLean AIFD